"If you are not taking care of your customer, your competitor will" — Bob Hooey
The insurance industry is ever flourishing. In this dynamic sector, constant change is an unwavering part of the same. With huge technological advancements leading to workflow inefficiency for businesses who cannot grasp the concept, changing customer expectations, uncertainty in the market etc. it is truly difficult for insurance broking industry and businesses to create higher revenue and taste long-term success.
Let's discuss some of these challenges in the Insurance Broking Industry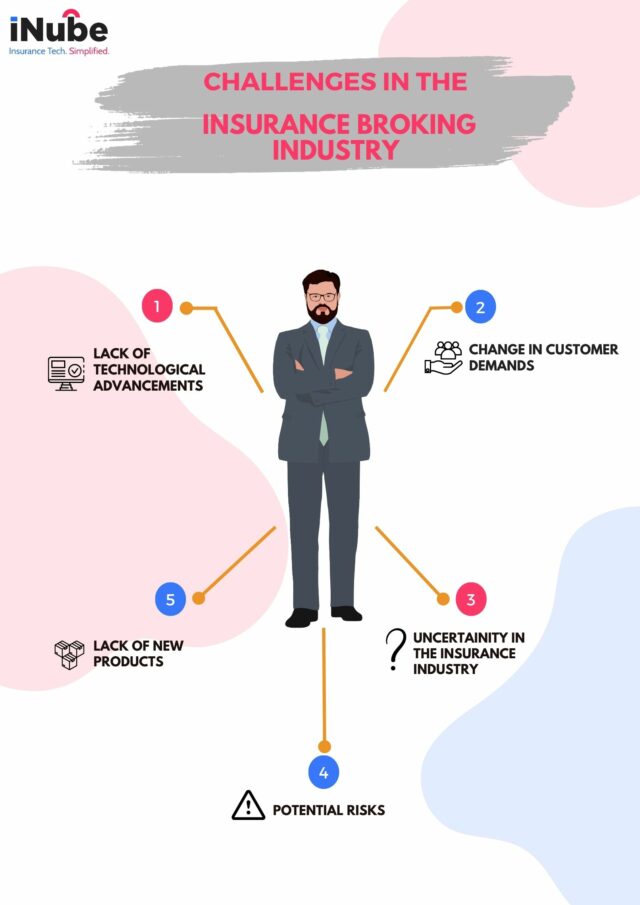 The challenges in the insurance broking industry are as follows:
Lack of technological advancements
Many a times, we see a business performing way better than its fellow competitor. The key ingredient is an advanced technological support. Therefore it goes without saying that tech is the future, and no business can grow without a strong tech pillar.
Change in customer demands
Customer's expectations and demands change constantly. They want to buy the "best" insurance policies in the simplest ways without any kind of hassle. Thus, brokers want to make sure that they can get proper guidance and other necessary assistance. This smooth customer experience journey often gets tough to handle.
Lack of new products
No matter how fast paced the insurance industry is, new products are something that customers demand to quench their changing requirements. However, there is a lack of new products at reasonable prices in the market.
Uncertainty in the Insurance industry
The insurance industry, as mentioned earlier is subject to constant change. Many factors determine these changes, such as – political, economic, or even environmental. These alterations demand insurance brokers to always be on their toes and adapt all kind of variations at constant pace for a higher work progress.
Potential risk
Risks are inevitable. Therefore, it is extremely necessary but hard to keep risk management always updated to try and avoid or at least diminish them. By minimizing these perils, insurance brokers can save time, reduce financial loss and work safe.