The term "Insurance" holds great value in this fueled economy. To simply put it out there, Insurance is a legal agreement which is created between two parties – the insurance company (insurer) and an individual (insured). This legal contract declares that an individual or a company receives financial protection or reimbursement of damages from the insurer. So, where does Insurance Broker come into the big picture? Before divulging much let's get this straight – insurance brokerage is a massive element in the Insurance industry. An Insurance Broker is an intermediary authorized to give advice, sell, solicit, negotiate, and act as an organizer of insurance cover with the insurer on the client's behalf.  
Many a times, people get confused between insurance broker and insurance agent, and wrongly conclude them as the "same thing". However, these two are indeed separate roles. Insurance agents represent insurance companies who employed them, meanwhile insurance brokers are independent professionals who help clients find suitable policies amongst different insurance companies.   
A truly gratifying profession in every sense, and if you too look forward to becoming one, do read below to find answers to all your queries! 
Who is an insurance broker?
An insurance broker is an intermediary between consumers and insurance companies. They are authorized to implement their knowledge of the insurance industry and settle insurance agreements between the client and the insurance company. An insurance broker helps individuals and companies find suitable insurance policies which cater to their specific needs.  
Broadly, there are 3 types of insurance brokers – Direct Broker, Re-insurance Broker, and Composite Broker. 
Insurance Broker Vs. Insurance Agent
Insurance agents represent the insurance company that has employed them. They help promote policies of the companies they work for. Whereas an insurance broker is a professional who helps clients, both individuals and organizations, to find insurance policies from various companies according to their needs. Insurance brokers are certified by the IRDAI to guide and assist people in finding suitable insurance policies. 
Who can become an insurance broker?
With the constant growth of insurance sector in India, the steady increase of insurance brokers is understandable.  
There are some parameters to check whether one's eligible to become an insurance broker. According to the Government of India, an applicant who looks forward to becoming an Insurance Broker, needs to meet with certain criteria first.  
Firstly, an insurance broker aspirant needs to get registered under the Insurance Regulatory and Development Authority of India. The registration of the applicant needs to be filled in at the official portal. After this, a username and password will be generated by the system, which will be sent to the applicant via mail.  
Following the registration, the next step is to acquire an Insurance Broker License or IBL. This is a compulsory step and without an IBL, no one can qualify as a broker in India. 
Eligibility Criteria for Insurance broker license
 
To acquire an IBL, the following criteria are to be met: 
Capital requirements

 

Deposit requirements 

 

Corporate structure 

 

Office space

 

Net worth

 

Purpose of business

 

Qualifications

 
Capital requirements for insurance broker license in India
Capital requirements the applicant must satisfy are: 
Direct brokers: 75 lakhs 

 

Composite brokers: 5 crores

 

Re-insurance broker: 4 crores

 
Deposit requirements for insurance broker license in India
Every applicant before the inception of insurance broker business, ensure that the deposit has been maintained with the scheduled banks. Sums needed to be deposited are as follows: 
Direct brokers: 10 lakhs

 

Composite and Re-insurance brokers: 10% of the minimum capital 

 
Corporate structure
The following can be registered for the license: 
Companies established under Companies Act 2013 or Company law 1956. 

 

Partnerships registered under Limited Liability Partnership Act, 2008.

 

Co-operative Society registered under Co-operative society act 1912.

 

Any other company or individual allowed to conduct business related to an Insurance Broker.

 
Office space
Applicant must satisfy minimum infrastructure requirements: 
Adequate office space

 

IT configuration

 

Trained manpower

 

Proper equipment

 
Net Worth
The "net worth" requirements are: 
Net worth of the insurance broker must not drop beyond –

 
Direct broker: 50 lakhs

 

Composite and Re-insurance broker: 50% of capital requirements/ contribution/ equivalent 

 
In case of non-compliance with the above-mentioned, the broker needs to restore the required net worth and report compliance of the same. Along with this, the broker must submit a net worth certificate certified by an auditor half-yearly to the Authority. 
Purpose of business
Ensuring the main objective of the insurance broking business is a must.

These need to be mentioned in the objects clause of the Articles of Association (AOA) and the Memorandum of Association (MOA).

 

Foreign investors are also allowed to invest in the business.

 
Qualifications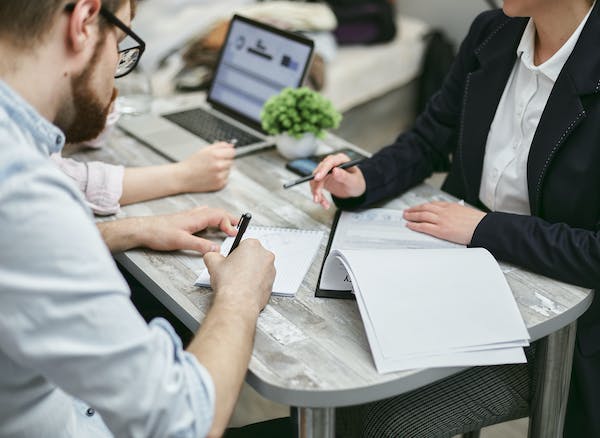 The following qualifications are compulsory to obtain an IBL: 
The aspirant must ensure that at least 2 trained and qualified members are present in the business to function as brokers. If the applicant wants to accomplish a broker business related to life and general insurance, they must ensure that the two qualified individuals have relevant and necessary qualifications in both.

 

The principal officer must hold all required qualifications. Holding the necessary certificate and skills for carrying out the business is compulsory.

 

The principal officer must be a whole-time director, key management executive of the company, partner, or office, which requisite experience.

 
Documents required to obtain IBL
The following documents are mandatory to acquire an insurance broker license: 
Submission of relevant information mentioned in Schedule I – Form B.

 

A copy of Memorandum of Association and Articles of Association according to Companies Act 2013.

 
Remittance of the fee(s) for the separate category of insurance broker.

 

Proper data of the principal officer in Schedule – I Form F.

 

Fit and Proper certificate as per Schedule – I Form G

 

Schedule – I Form F, detailed list o qualified people running the insurance brokerage business along with their qualifications.

 

Declaration by principal officer, main management executive, director of the company, mentioning they do not disqualify under the Act. 

 
 Details of principal banker, statutory auditors along with the bank account number of the applicant. Also, details of infrastructure, including IT infrastructure, supporting evidence like ownership or lease agreement stating that sufficient space is present for managing the brokering business.

 
Procedure for applying for an IBL
Grant of Certificate of Registration application –

 
Application regarding the type of broker business.

 

The application needs to be made in FORM B- Schedule I of the regulations.

 

Submitting documents mentioned in FORM-C Schedule I of the regulations.

 

An application must be submitted along with the fees specified in FORM D – Schedule I of Regulations. The fees that are to be paid for application for an insurance broker is as follows:

 
Direct broker: Rs.25,000.

Re-insurance broker: Rs.50,000.

Composite broker: Rs.75,000.
Along with this, there are mandatory fees that must be paid for the registration requirements:

 
Direct Broker- Rs. 50,000 for new applications after the granting of an in-principal approval. In case of renewal of registration, the fees will be Rs 1,00,000 for 3 years.

Re-insurance Broker- Rs. 1, 50,000 for new applications after the granting of an in-principal approval. If there is a renewal of registration, then the fee to be paid for renewal is Rs. 3,00,000 for 3 years.

Composite Broker- Rs.2, 50,000 for new applications after granting of an in-principal approval.  If there is a renewal of registration, then the fee to be paid for renewal is Rs. 5,00,000 for 3 years.
The mandatory fee payable would be for the validity period of the certificate of registration.

 

Fees must be paid through electronic means or demand draft (DD). It must be in favor of the Insurance Regulatory and Development Authority of India.

 
2. Further Information 
The applicant might be asked to provide further information by the authority.

 

If required, the applicant must submit these documents within 30 days of receiving the order.

 
3. Registration Procedure for Issuing IBL
The certificate of registration would be given to the applicant when the applicant satisfies the code of conduct.

 

If the authority feels that all the requisite information complies with the Insurance broker license, then only an in-principal approval would be provided to the applicant.

 

The authority will grant the certificate if the applicant has complied with the laws and regulations.

 

The broker applying for a certificate of registration can also apply for other registrations under IRDAI. Such other registration can only be granted to the applicant after issuing the certificate of registration for the first instance.

 

An applicant can only make a new application if the certificate of registration has been canceled due to certain circumstances. The application can only be submitted again after one year.